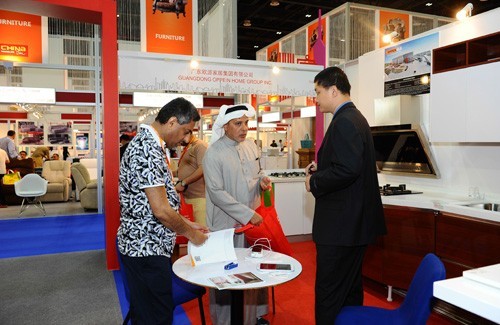 Exhibition Introduction
The Dubai Sports and Health Show ISWS is a comprehensive sports exhibition in the UAE. It is held in the Dubai World Trade Center in Dubai in March each year. The exhibition has the following highlights:
First-class exhibition venue
The 2019 exhibition will be held at Dubai World Trade Center, a well-known venue in Dubai. The Dubai International Exhibition Centre in the UAE is a world-class international convention and exhibition center. The venue is equipped with advanced exhibition facilities and provides an excellent platform for exhibitors and visitors to communicate with each other.
Strong government support
The exhibition has received strong support from government agencies such as the Dubai Sports Council and the Ministry of Health. In addition, the contents of the exhibits are novel and keep up with the trend of the times. The exhibition is expected to become the weathervane of the Dubai sports industry.
绝佳 Excellent platform for industry information exchange
The exhibition provides exhibitors and visitors an opportunity and platform to communicate with athletes from all over the world. Participants will have the opportunity to listen to international athletes to discuss the latest training methods, and health enthusiasts from all over the world can find here The latest products and development trends. The exhibition will undoubtedly be a good platform for global sports companies to exchange ideas and emerging products.
Market analysis
Dubai spends up to $ 1.7 billion annually on sports-related expenditures and indirect economic expenditures of $ 670 million.
Dubai hosts many world-class sports events every year, including OmegaDubaiDesertClassic / DPWorldTourChampionship / DubaiWorldCup, which attracts more than 1 million people to participate in the event each year.
Dubai's leadership regards sports as an important part of the future development of my UAE. DUBAIPLAN2021 strengthens the responsibility of individuals to maintain a healthy lifestyle, enabling them to play an active, creative and innovative role in all aspects of society and the economy; UAEVision2021, has a national key performance indicator to increase the Olympic and disability gains for athletes The number of Olympic medals; the United Arab Emirates established the "National Sports Day" in 2015.
exhibition criteria
1. Sports management company / health hotel / health tourism / health center;
2, Health and Beauty / SPA / Relax;
3. Sports Association / Martial Arts / Art / Aerobic / Dance / Competition;
4. Sports drinks / beverage systems / sports / fitness and gym equipment / medicine;
Government organizations / Research institutes / Sports and health publishers / Nutrition companies / Sports IT / Sports travel companies;
5. Sports fashion / function / sportswear / accessories / outdoor sports / outdoor equipment;
6. Sports and fitness brands / international manufacturers & distributors / applications and fitness software;
7. Physiotherapy and rehabilitation / injury and pain management / pharmacy;
8. Mobile services and wearable devices / EMS devices;
9. Furniture, floor, sound and light & swimming pool.