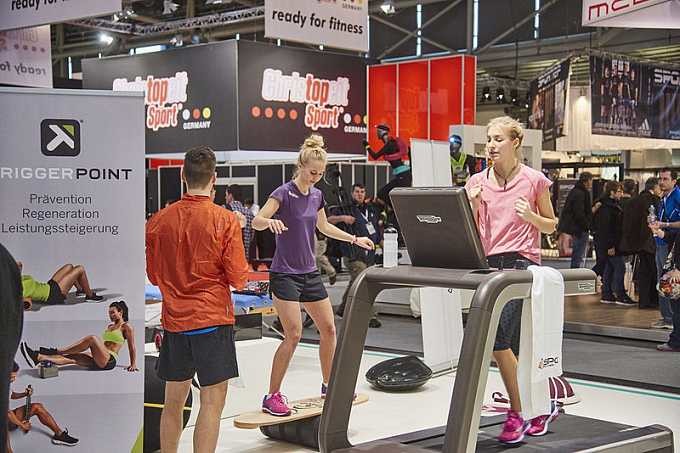 Time: January 26-29, 2020
Exhibition Introduction
It is a large-scale and complete outdoor sports exhibition in the world.
ISPO MUNICH, Munich International Sporting Goods and Sports Fashion Expo, was founded in 1970. It is only open to professional audiences. It is a large-scale and complete outdoor sports exhibition in the world. Out, focus on the display, highlight the theme, show the professionalism and authority of the ISPO exhibition.
       Professional: During the ISPO exhibition, various new product launches, trend forums, summit seminars, new brand competitions and professional audience tours will be held to attract more professionals and decision makers. No matter from the exhibition scale, innovation and specialization, internationalization, or from the quality of trade visitors, it can be called the industry's grand event, and reflects the trend and trend of the development of the sports industry.
Attractive: The last exhibition attracted more than 80,000 professional visitors from more than 120 countries to visit the scene, and 2,943 exhibitors from more than 50 countries showed their new sports equipment and sports fashion apparel.
Vast market: The organizers of ISPO maintain very good contact and communication with decision makers in various fields of the industry, and pay close attention to changes in the sports industry. The project team first launched the new concept of combining sports and fashion in 2004, and founded the ispo vision-fashion lifestyle area. The outdoor trend of the entire people has transitioned from a budding stage to a thriving stage in Europe and the United States, forming a mature industry. The outdoor sports market in Europe and the United States already has a stable participating population, and its development is relatively mature.
Market analysis
Germany is one of the countries with developed economies in the world. Its economic aggregate is second only to the United States and Japan, ranking third in the world. According to data released by the German Federal Bureau of Statistics, the German economy has maintained steady growth, boosted by factors such as increased domestic consumption and investment, and the prosperity of the export industry. The annual GDP growth rate was 3%. Germany is a country with a large population in the European Union, with a population of 81 million, and is the third largest market in the world. Germany is one of the four largest economies in Europe. Its social security system is perfect and its citizens have a very high standard of living.
According to the statistics of Eurostat, from January to November 2017, the bilateral import and export volume of goods between Germany and China was US $ 164.88 billion, an increase of 10.9%. Among them, German exports to China were US $ 89.55 billion, an increase of 15.8%, accounting for 6.7% of total German exports, an increase of 0.4 percentage points; German imports from China were US $ 75.33 billion, an increase of 5.5%, accounting for 7.0% of total German imports, a decrease of 0.3 percentage point. From January to November, Germany's trade surplus with China was US $ 14.22 billion, an increase of 138.4%. As of November, China was Germany's third largest export destination and second largest import source country.
Range of exhibition
1. Winter sports goods, etc .;
       2. Sportswear / casual wear, etc .;
3. Outdoor sports products, etc .;
4. Fabrics and accessories;
5. Snow sports and equipment;
6. Sports lifestyle, etc .;
7. Fitness equipment and accessories;
8. Media / Association / Service provider, etc .;
9. Sports equipment and equipment;
       10. Designer studio, etc .;
11. Board sports (skateboard / snowboard) industry new brand release, etc .;
12. Sports function: racket / shoes / ball and indoor sports / team sports etc.