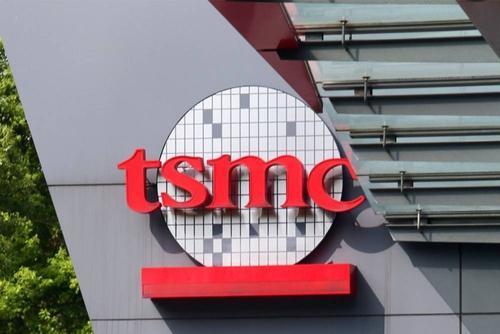 Since Donald Trump fired his first shot in the US-China trade war, a technology company has been in the middle, trying to avoid crossfire. Being able to sell products to all parties is a wonderful thing until one party forces you to make a choice.
Taiwan Semiconductor Manufacturing Co. (Taiwan Semiconductor Manufacturing Co., referred to as: TSMC) is an important supplier of China and the United States, and its status is enviable. The company is headquartered in the famous Hsinchu Science and Technology Park and produces the world 's largest companies for Apple Inc., Qualcomm Inc., Nvidia Corp. and Huawei Technologies Co. The most advanced chip.
As described by the White House, the Pentagon and the Department of Commerce, the United States is concerned that China is allowed to purchase the best semiconductors in the world, but the United States cannot produce domestically. This is an urgent and critical national security threat. This has prompted the United States to adopt a two-pronged strategy in recent years: limit China's access to and development of chip technology and increase domestic strength.
TSMC's strategy has always been to remain neutral. The company has most of its production capacity in Taiwan, a new and sub-new factory in mainland China, and an old factory in Washington State.
A year ago, I wrote that the company 's chairman Mark Liu politely withstood the pressure of expansion in the United States on the grounds of high costs. I concluded: "TSMC cannot remain neutral forever. Although Mark Liu may only want to make chips, he will eventually have to make a choice."
This day has come.
According to a report by The Wall Street Journal last weekend, the coronavirus pandemic underscores the need for the US government to protect supply chains from damage, and has heightened concerns about China 's dependence on Taiwan. To this end, the Trump administration is vigorously promoting the expansion of chip manufacturers including Intel (Intel Corp.), TSMC (TSMC) and Samsung Electronics (Samsung Electronics Co.) in the United States. The Wall Street Journal wrote that this is to use their best technology.
Unsurprisingly, Intel's reason is that for "geopolitical" reasons, the United States should strengthen domestic production. Most of the company's employees and more than half of its plants and equipment are in manufacturing areas in the United States including Arizona, New Mexico, and Oregon.
Although Intel is well-known for supplying the processors needed for personal computers and servers, it also runs a foundry company, which uses chips designed by customers for foundry. The Santa Clara, California-based company used to be a global leader in chip production, but it is now behind TSMC and Samsung in South Korea.
Intel clearly saw the opportunity. If it can persuade defense and business officials to require at least some chips to be produced domestically in line with national security interests, then it may have the opportunity to return to the chip foundry industry.
TSMC has been trying to fight back, or at least have a place in policy discussions. The company recently hired former Intel lobbyist Peter Cleveland to coordinate its work in Washington. As the saying goes: "If you are not on the table, then you are on the menu."
But for this Taiwanese company, another aspect of US strategy may be more difficult to negotiate. In addition to expanding domestic production capacity, Washington also hopes to restrict the entry of mainland Chinese companies. To do this, the Trump administration is considering new rules to restrict the use of US equipment and materials when manufacturing chips for companies such as Huawei, citing that this Chinese company is a channel for security activities in Beijing.
This has left TSMC and many other companies in trouble. Last year, the US market accounted for 59% of its sales, while the Chinese market accounted for only 19%. However, this growth momentum is clearly beneficial to the world's largest country, which is focused on developing components for artificial intelligence, 5G communications, surveillance, and possibly weapons.
TSMC has tried to challenge Switzerland. A year ago, the company insisted that "we are everyone's foundry".
The US government increasingly hopes that TSMC will become its own foundry enterprise. Over the past year, pressure has increased significantly, and a long list of American customers and a huge revenue contribution have been used as siege hammers to show that the United States is the preferred party. Ten years ago, when the relationship between Taichung and China was still relatively friendly, enterprises might be inclined to mainland China. Now this mood has changed.
It is true that China is an important and growing market — Beijing has used this momentum to introduce global companies to China — but it will be more difficult for China to replace the United States in terms of scale or technological leadership in the next 20 years. In order to ease people's worries and to suspend supply restrictions on China, TSMC has no choice but to provide the United States with something.
After years of delay and resistance, it is time for TSMC to build a brand new factory in the United States. The company is expected to announce specific plans and huge numbers of US investments around next year.