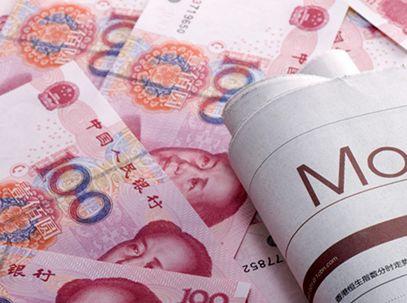 In the past week, the central bank has once again voiced the issue of the RMB exchange rate. On May 23, Liu Guoqiang, deputy governor of the People's Bank of China and deputy director of the Office of the Financial Stability Development Committee of the State Council, said in an interview with the Financial Times that recently the RMB exchange rate had depreciated to a certain extent. It should be said that the reaction of the exchange rate to market expectations is the internal logic of the market economy, and it is also the embodiment of the role of the exchange rate in the macroeconomics and the "automatic stabilizer" of the balance of payments. Although there are some occasional overshoots in the exchange rate, the market conditions are stable, and there is no "no accident".
Liu Guoqiang pointed out that the external situation in the next stage is complicated and there are both ups and downs, but we have the conditions, ability and confidence to keep the RMB exchange rate basically stable at a reasonable and balanced level. "We are no strangers to exchange rate fluctuations. In recent years, we have accumulated rich experience in response and sufficient policy instruments are available. We will further strengthen macro-prudential management and stabilize market expectations," he said.
On May 19, Pan Gongsheng, deputy governor of the People's Bank of China and director of the State Administration of Foreign Exchange, accepted an interview with the Financial Times reporter on the current operation of China's financial and foreign exchange markets. As the exchange rate volatility intensified, the exchange rate issue was continuously voiced, and the central bank sent a clear attitude and signal to stabilize the exchange rate.
On May 21, the central bank issued a message saying that it will issue RMB central bank bills in Hong Kong again in the near future. The industry said that the issuance of central bank bills offshore will help tighten the renminbi liquidity in the offshore market and increase the cost of shorting the yuan.
Sheng Songcheng, former director of the Investigation and Statistics Department of the People's Bank of China, recently wrote that the RMB exchange rate is under pressure, but should be wary of the overshoot of the RMB in the direction of depreciation. At present, the "7" exchange rate of the RMB against the US dollar is generally inconsistent with China's interests, and China has more harm than good. If the exchange rate falls below the key points, it may have a greater impact on market confidence and increase the pressure of capital outflows.