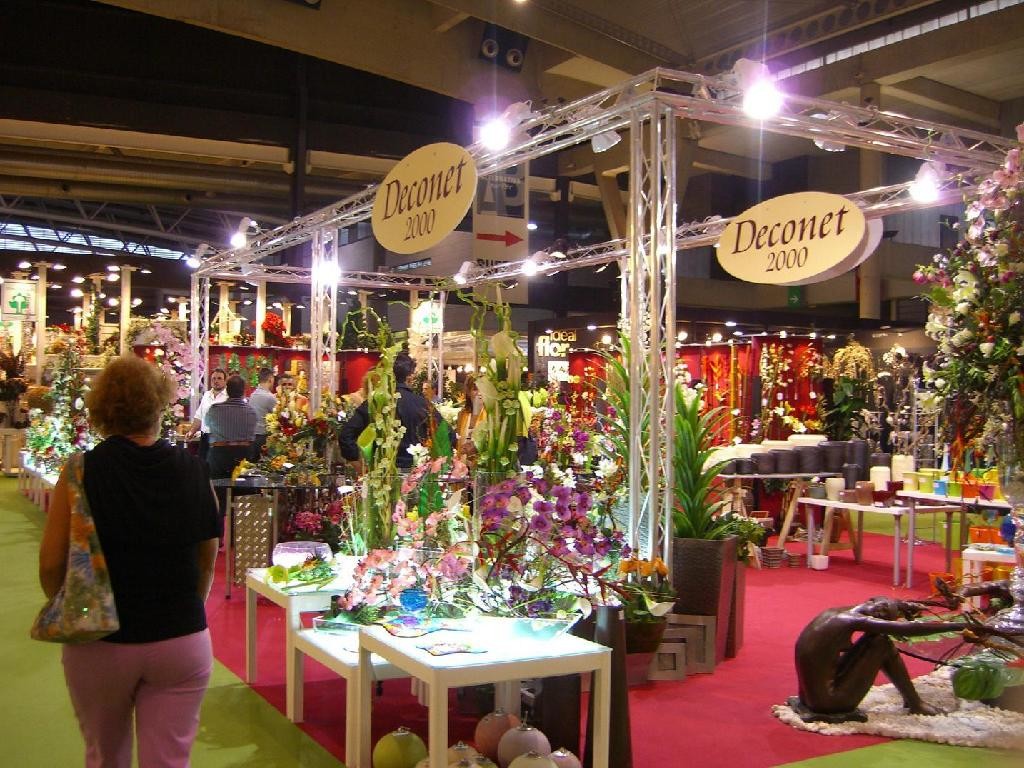 Exhibition introduction
Larger exhibitions in similar exhibitions in Asia
MEGA SHOW, the Hong Kong Toys and Gifts Fair and Asia Gifts and Homewares Fair, was first launched in 1992. After the scale of the exhibition has been expanded, it has become a larger exhibition in the same kind of exhibitions in Asia and also a global exhibition industry. A grand exhibition that is very important. Today, international buyers around the world are not sure that this exhibition is a must-see for their annual tour of Asia and South China.
Every year, MEGA SHOW attracts buyers from all over the world to Hong Kong and Canton Fair for purchase. It is held in October at the peak of the exhibition. With a wide variety of exhibits, MEGA SHOW provides buyers with a platform for purchasing and trading negotiations. Buyers from all over the world come to the site for purchase. According to the SHOWGUIDE survey, the 2017 MEGA SHOW series attracted more than 40,000 buyers from 130 countries and regions to visit and make one-stop shopping, most of which are internationally renowned importers, exporters and wholesalers. , distributors, purchasing agents, mail order companies and retailers.
Market analysis
Hong Kong is the third largest financial center in the world after New York and London. It is called "Nuremport" and enjoys a high reputation in the world. Hong Kong is one of the important shipping hubs and competitive cities in the international and Asia-Pacific regions. The 21-year economic freedom index ranks first in the world. Hong Kong is known for its excellent public order, free economy, and sound legal system. It is known as the "Pearl of the Orient", "Gourmet Paradise" and "Shopping Paradise". It is also rich in global economy, developed economy and high standard of living. One of the areas. With the development of the domestic economy, the development of the gift market in Hong Kong faces enormous opportunities and challenges. In terms of market competition, the number of gift companies in Hong Kong is increasing. The market is facing an asymmetry in supply and demand. The Hong Kong gift industry has strong requirements for further reshuffle, but there are still large developments in some Hong Kong gift segments. Space, information technology will become the core competitiveness.
According to the statistics of the Hong Kong Government Statistics Office, the import and export volume of Hong Kong's goods was 353.64 billion U.S. dollars in January-April 2019, down 5.0% from the same period of the previous year. Among them, imports were 183.67 billion US dollars, down 6.0%. From January to April, the import and export volume of goods between Hong Kong and Mainland China was US$171.87 billion, a decrease of 3.4%. According to the Yingtuo survey, Hong Kong imported 80.97 billion US dollars from the mainland, an increase of 0.1%, accounting for 44.1% of Hong Kong's total imports, an increase of 2.7 percentage points. The trade surplus between Hong Kong and the Mainland was US$9.93 billion, a decrease of 38.1%. Mainland China is Hong Kong's largest trading partner, ranking in the forefront of Hong Kong's export destinations and import sources.
exhibition criteria
1. Gifts and gifts: advertising gifts, souvenirs, personal care, health and bathroom products, aromatherapy products, gifts, consumer electronics, gadgets and information technology products, crafts and decorations, promotional gifts, fashion accessories and clothing, travel goods and Luggage, electronic gifts, stationery/office stationery, paper products;
2, gift packaging machine packaging products: gift packaging, wrapping paper, ribbons and ribbon knots, gift boxes, jewelry boxes, shopping bags and environmental protection bags, packaging tools and equipment;
3, Christmas and holiday supplies: candles and fragrances, Christmas decorations, party supplies, wrapping paper, ribbons and ribbon knots, fireworks, lanterns and holiday lighting;
4, home decoration products: household appliances, household items, bathroom items, bedroom supplies, cleaning supplies, pet care products, storage and display supplies, hardware, self-installation, home beautification and maintenance products, antique products, fine arts, decorative lighting, Commemorative and interior decoration, carpets and floors, furniture, home furnishings and home textiles, floral decorations, gardens, pavilions, outdoor, balconies, terrace supplies, wall and window decoration.